Be Gentle Be Kind™ Kale & Apple Replenishing Superfood Conditioner
Briogeo 
Be Gentle Be Kind™ Kale & Apple Replenishing Superfood Conditioner
4.4/5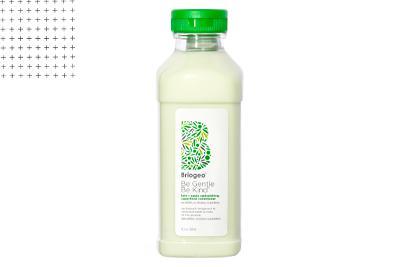 Subscriptions from 28/01/2020 to 27/02/2020
3 products available !
Description

Instructions

Pictures

Results
A nutrient-rich, smoothie-textured conditioner formulated to quench parched and dull strands with a daily dose of kale and apple.
After shampooing, apply and massage into the hair from root to tip. Leave in for up to two minutes before rinsing.
Discover the brand
1. Get the product: at your doorstep when you apply for a campaign/test on hypely.me or purchase the product by yourself
2. Try it out: Use the product as per its instructions
3. Make your voice heard: Share your opinions, experiences and pictures of the product when you submit a review on its page on hypely.me
4. Don't forget! To post about the product on your social media accounts
Will recommend to a friend